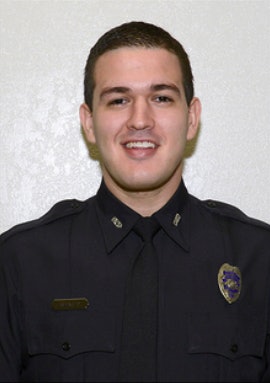 Orlando Police Officer Kevin Valencia is still in a coma, but his wife says he is responsive and moving, a good sign weeks after he was shot during a standoff that killed four children.
Valencia's wife and mother spoke Wednesday, along with Police Chief John Mina, thanking the community and the police department for its support and prayers.
"Throughout this entire time, they've been here to help me smile again," Meghan Valencia said.
Valencia says the doctors are asking her husband to make small gestures, such as giving a thumbs-up or squeezing a hand, and he is responding to those requests, reports News 13 Orlando.
"I know they had said he was expected to live, but he actually wasn't, so the fact that he's moving and responding is truly a miracle," Valencia said.
Officer Valencia will be transferred on Thursday to a rehabilitation center in Georgia that specializes in this sort of trauma, as he continues to recover.