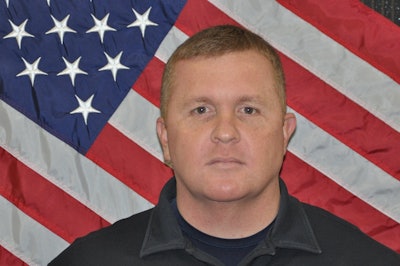 A man was shot and killed and a police officer was wounded during a gunfight in an AutoZone in Eustis, Florida on Wednesday afternoon, according to the Orlando Sentinel.
Sergeant Kenneth Toler was responding to a report of a suicidal man — identified as Dillan Ezell — armed with a gun.
Eustis police spokesman Jim Franquiz said that Ezell exited the store, crossed himself, ignored the officer's instructions to drop his weapon, and exchanged gunfire with the officer.
Ezell was pronounced dead at a nearby a hospital, while Sergeant Toler was described as being "in good condition" after being struck by a ricocheting bullet in his leg.
"Eustis Police would like to thank everyone for their well wishes and prayers for Patrol Sergeant Kenneth Toler," said in a Facebook post. "Sergeant Toler was struck in the leg today by gunfire after officers confronted a man with a gun inside the Auto Zone on Bay Street. We wish him a speedy recovery."