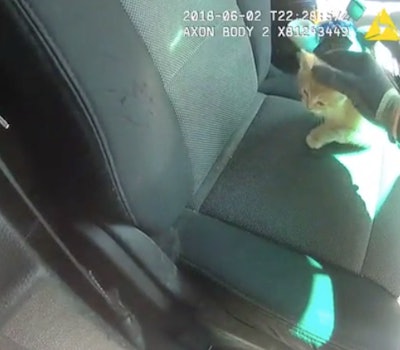 VIDEO: Seattle Officer Arrests Man for Throwing Kitten on Pavement
A man reportedly high on methamphetamine was arrested in the South Lake Union area of Seattle on Saturday after he allegedly threw a kitten against the pavement, and later hurled a bottle at a woman when she tried to intervene, police said.
About 8 p.m., a woman walking near 8th Avenue and Republican Street told police she saw a man yelling, swearing, throwing bottles and tossing a kitten in the air allowing it to fall to the cement.
Horrified, she approached the man and offered him $100 for the cat, but he threw a bottle at her in response, police said.
The woman then called 911 on the man, Q13Fox reports.