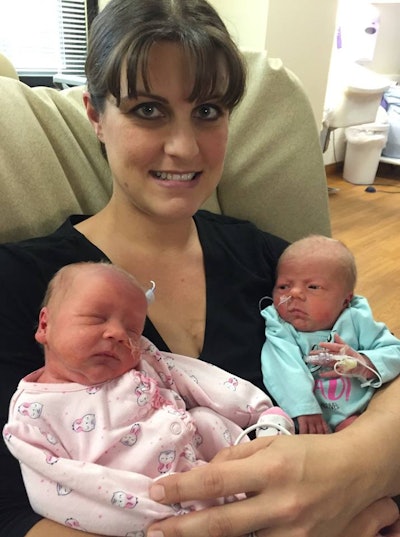 On Tuesday, police officers with the Wyoming (MN) Police Department responded to a call of a woman in labor at her home.
"This past Tuesday morning two of our Officers were dispatched to a call of a mother in labor at her home," the department said in a Facebook post.
"As the first Officer approached the home, he discovered the front door locked and no way to enter the house to assist the mother. With a swift kick to the door, the officer forced entry into the house and found the mother had just given birth to a baby girl. The newborn was in the mother's arms and not breathing."
The department said further, "We train as first responders to handle these calls, to deal with a mother in labor or to perform CPR on a person in respiratory distress. Dealing with both at the same time is extremely rare. The officer sprang into action and began CPR on the newborn baby girl Anna, clearing the airway, giving mouth to mouth and compressions until she came to life with that familiar newborn cry."
As the officers were performing CPR on the newborn, the mother shouted out the second baby about to arrive.
"With the first newborn baby breathing on her own, the officers switched gears and delivered the second newborn baby girl Ashley," the department said.