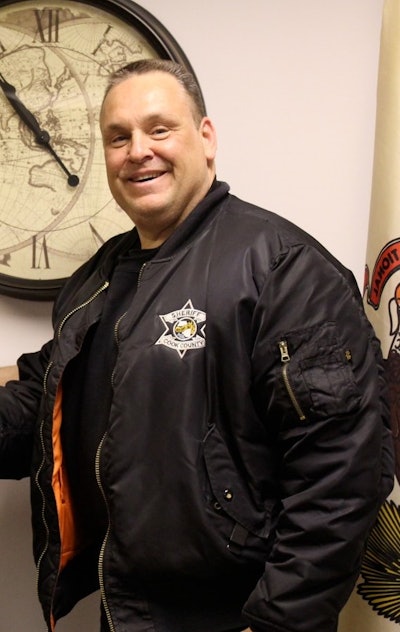 Cook County (IL) Sheriff's Deputy Joe Fiorentino has been nominated for HAIX Hero of the Month for October.
A 21-year veteran of law enforcement, Fiorentino is a martial arts expert who promotes health and education in the community. He volunteers to help fellow law enforcement officers, children, adults, and even seniors learn to defend themselves. He has taught an eight-week self-defense class for the staff and teachers at a local elementary school. Teaching that self-defense is not just about punching and kicking, Fiorentino (who has written "Winning Edge" articles for POLICE) stresses verbal skills, confidence, and self-awareness in his classes. He has been awarded the President's Volunteer Service Award and the Ellis Island Medal of Honor.
To vote for Deputy Fiorentino as HAIX Hero of the Month for October, give him a "like" on the POLICE Magazine Facebook page.
Two more law enforcement officers will be nominated in October for HAIX Hero of the Month. The winner will be the officer receiving the most "likes." The winner will be named on the final Monday of October and will receive a pair of boots from HAIX.
Do you know of a deserving law enforcement hero? Nominate them today for HAIX Hero of the Month! Submit their nomination here.