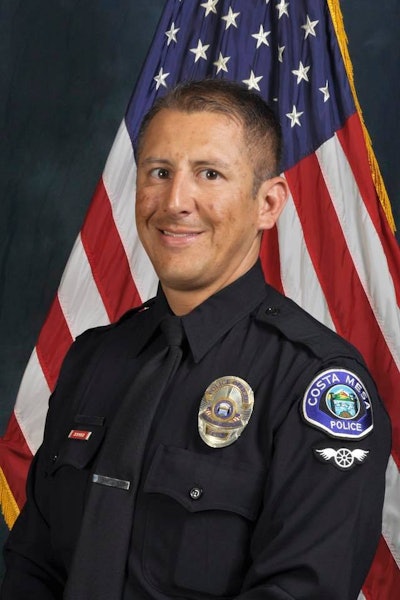 The Costa Mesa (CA) Police Department is grieving the loss of veteran motorcycle Officer Oscar Reyes, who died after being transported to a hospital after suffering a medical emergency at his home.
Costa Mesa Police Chief Rob Sharpnack said on the department Facebook page that Reyes—a 13 year veteran of the department—"was a loyal public servant. He was truly passionate about our chosen profession and committed to traffic safety in our community. He was our brother, our friend, a great father, and a husband."
Earlier in the day, Reyes took part in the Orange County Traffic Officers Association Motor Rodeo.
"As a tight-knit Department, we are devastated and feeling the grave and sudden loss of our brother. We would like to take this opportunity to thank everyone who has reached out to us publicly and privately. All your condolences, prayers, kind thoughts and positive gestures have been heartwarming and appreciated." Chief Sharpnack said on Facebook.
Reyes is survived by his wife and three children.