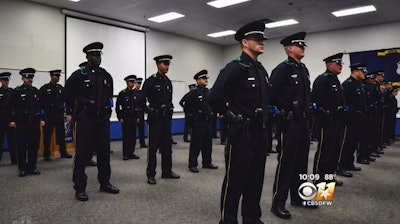 VIDEO: Dallas Police Department Losing New Recr"
According to CBS-TV in Dallas, nine of the 167 individuals who have graduated from the Dallas Police Academy within the last year are no longer with the department.
Dallas spends about $90,000 on each academy graduate, but there's nothing requiring them to stay and work for the Dallas Police Department.
Chief Bill Humphrey—who oversees personnel and training—said, "When you have officers who can make 15, 16, $17,000 more in another city, that speaks to some people."