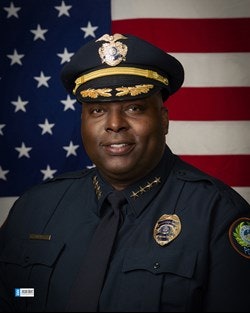 Mayor Ben Walsh has named Kenton Buckner the next chief of the Syracuse (NY) Police Department, according to Syracuse.com.
Buckner was one of three finalists selected after an eight-month search process to find the next chief. The other candidates were Joseph Cecile, first deputy chief in Syracuse, and Kamran Afzal, chief of police in Durango, Colorado.
Buckner has been the chief of the Little Rock (AR) Police Department since 2014.
Buckner will take over for Chief Frank Fowler, who has been in the job for nine years.