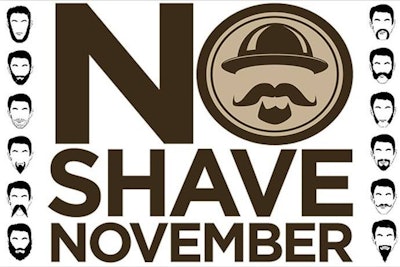 Officers with the Ashland (KY) Police Department have been granted permission to grow out their facial hair—for one month.
The department is participating in the "No Shave November" campaign to fight cancer.
Chief Todd Kelley said that his officers can grow neatly trimmed beards through the end of the month, according to the Daily Independent.
The goal of "No Shave November" is to grow awareness by embracing hair, which many cancer patients lose, and letting it grow freely.
Officers will donate daily, including their days off, to be able to wear the beard. All the funds will be donated to the American Cancer Society.