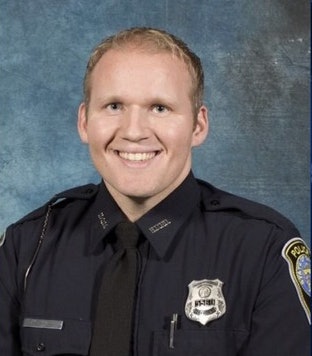 An officer with the Henry County (GA) Police Department was reportedly shot in the face at a dentist office on Thursday morning and is in critical condition at a nearby hospital, according to WSB-TV News.
The incident occurred when the officer responded to a call of a suspicious person at the dentist office.
At a Thursday afternoon news conference, Georgia Bureau of Investigation spokesperson Natalie Ammons identified the wounded officer as Officer Michael Smith, and the deceased subject as Dimaggio McNelly, 53, reports Fox 5 Atlanta.
According to Ammons, Officer Smith arrived and first talked to McNelly before the man reportedly became combative and lunged at the officer.
Investigators said Officer Smith tried to use his TASER more than once but it didn't stop McNelly.
In the struggle, one shot was reportedly fired from the officer's gun, striking Smith in the face and killing McNelly.