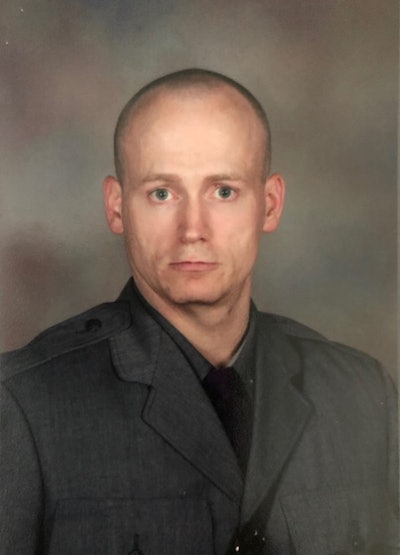 New York State Police Trooper Jeremy VanNostrand was in his personally owned vehicle outside of the state police barracks in Glen, NY, when his car was rear-ended and pushed into oncoming traffic, the agency said on Facebook.
Trooper VanNostrand was reporting for duty when the crash happened just before 0800 hours on Tuesday morning as heavy snow was reportedly falling. Two to four inches of snow had fallen in the area of the crash, according to the National Weather Service.
VanNostrand was transported to a nearby hospital, where he succumbed to his injuries. The state police department annnounced it as a duty death.
Trooper VanNostrand served as a Trooper in Troop F at SP Middletown and Liberty, and in Troop G at SP Granville, and his latest assignment, SP Fonda. Prior to his State Police service, Trooper VanNostrand served as a correction cfficer for eight years with the New York State Department of Corrections and Community Supervision.
Trooper VanNostrand is survived by his wife, daughter, parents, a sister, and a brother.