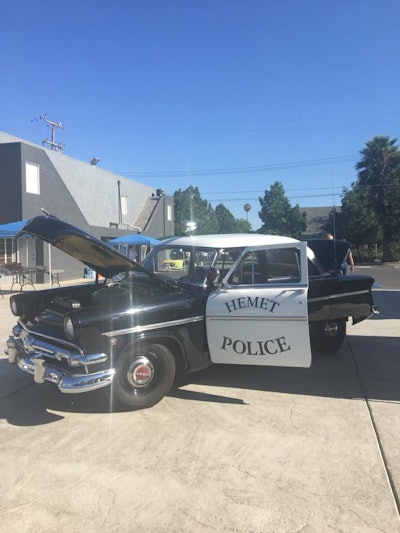 When an officer with the Hemet (CA) Police Department radioed that he was coming under fire following a traffic stop, officers from all around the area rushed to the scene.
One LEO to respond was behind the wheel of a classic 1954 Ford, usually seen at car shows and special events.
"I was driving our '54 Ford to the Veterans Day Ceremony and Car show at Gibbel Park yesterday morning when I heard one of our Officers was being shot at over the police radio," the Hemet PD officer told Riverside County News.