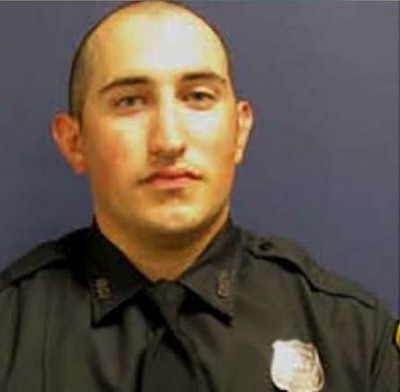 An officer with the Houston Police Department continues to fight for his life following a fiery collision with a suspect driver on Monday, according to Fox News.
The officer—identified as 25-year-old John Daily—suffered second- and third-degree burns to his arms, legs, face, stomach and chest.
Daily's partner, Officer Alonzo Reid, suffered less severe burns and was released from a hospital on Christmas Day, reports said.
A 23-year old suspect has been charged with two counts each of intoxication assault of a peace officer and failure to stop and render aid after causing serious bodily injury, which is the official charge for a hit-and-run.
Cesar Collazo faces up to 20 years in prison if convicted.