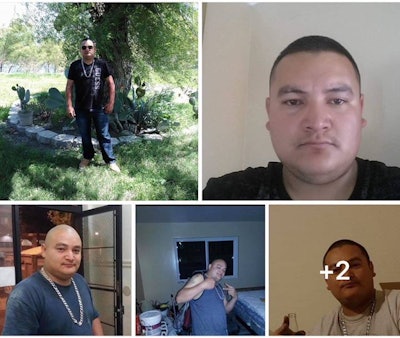 Sheriff Adam Christianson of the Stanislaus County (CA) Sheriff's Department told reporters at a news conference that the man suspected of killing a police officer at a traffic stop on Wednesday is in the United States illegally, according to ABC News.
"This suspect is in our country illegally. He doesn't belong here. He is a criminal," Sheriff Christianson said.
The sheriff stopped short of confirming the name of the suspect—a name and numerous photographs have been circulated on social media.
The agency posted on its Facebook page, "We can confirm that these are photographs of the man who murdered Corporal Ronil Singh. We CANNOT, however, confirm that the correct name or birth date is being put out. Once we have confirmed his name and date of birth, we will officially release it."
Officer Ronil Singh of the Newman (CA) Police Department was shot and killed approximately three minutes after initiating the traffic stop. The gunman then fled the scene and remains at large.
During the press conference, Newman Police Chief Randy Richardson fought back tears as he described Singh—a 33-year-old with a newborn son—as an American patriot.