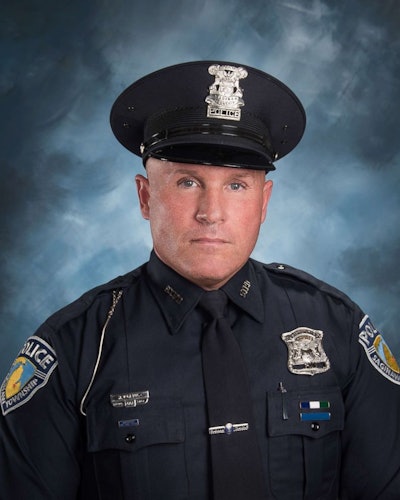 A Saginaw Township, MI, police officer was shot in the face at a traffic stop Tuesday morning, leaving him in critical condition, state police said.
An hours-long manhunt was underway for 29-year-old Joshua Michael Rosebush in connection with the shooting until he was taken into custody after a brief pursuit and allegedly shooting at officers Tuesday afternoon, Michigan State Police officials said.
After Saginaw Township Officer Jeff Koenig was injured, he managed to radio for help, according to dispatch audio from broadcastify.com. "I've been shot!" Koenig said. "I got shot in the face!"
Koenig, a 16-year veteran of the department, is in critical condition but "has stabilized," authorities told reporters Tuesday morning, reports ABC News.