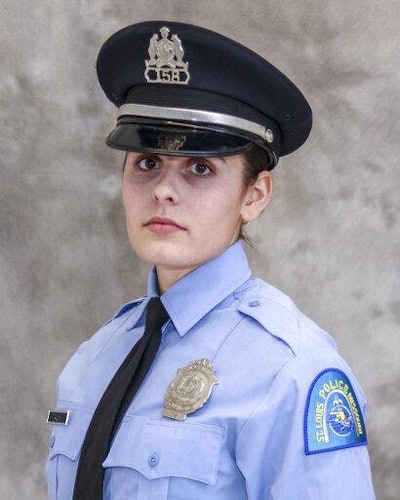 A St. Louis police officer who shot and killed another officer early Thursday was charged Friday with involuntary manslaughter and armed criminal action, both felonies, the St. Louis Post-Dispatch reports.
Officer Nathaniel R. Hendren, 29, is accused in the shooting of Officer Katlyn Alix, 24, while they were playing a game of Russian roulette.
According to the statement of probable cause, Hendren and Alix were playing with firearms. Hendren took all the bullets out of a revolver and then put one back in. He spun the cylinder, pointed it away and pulled the trigger.
The gun did not fire, court records say. Alix then took the gun, pointed it at Hendren and pulled the trigger. Hendren then took the gun again and pulled the trigger. This time it fired, striking Alix in the chest and mortally wounding her, records say.
Hendren was on duty, as was his partner, also 29, who was not identified. Both men were described as close friends and frequent partners of Alix while patrolling the Second District.