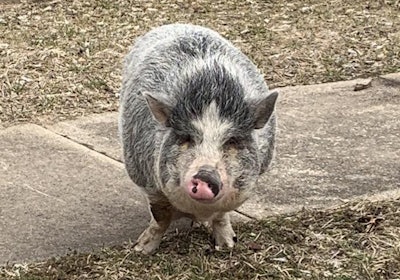 Officers with the Middleton (OH) Police Department had to break out a box of snacks in order to get a pig to return back to its home.
The department posted on Facebook, "We had to take this pig into custody, he was involved in a disturbance.......someone was tryin' to blow his house down........"
According to Fox News, the pot-bellied pig—named Charlotte—took the bait of "Oreo" cookies to direct the animal to its owner's residence.
It is unclear whether or not the little piggie cried "wheeeee!" all the way home.