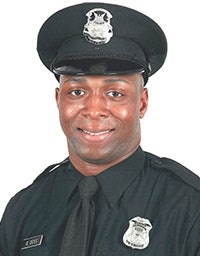 In a January 2018 shooting, an officer with the Detroit Police Department was struck in the head by a bullet fired by Decharlos Brooks.
As POLICE Magazine reported at the time, Officer Glenn Anthony Doss was transported to a nearby hospital in "very serious condition" following the shooting. He later succumbed to his injuries.
Doss was among officers who had responded to a domestic violence call, finding the 43-year-old subject standing outside a home with a weapon.
On Wednesday, Brooks was sentenced to 36-60 years in prison, according to ClickOnDetroit.com.
Doss had been with the DPD for just two years and was just 25 years of age at the time of his death.