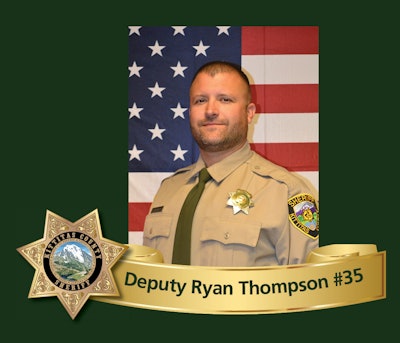 A deputy with the Kittitas County (WA) Sheriff's Office, who was murdered in the line of duty Tuesday evening, was killed by an illegal immigrant.
Immigration and Customs Enforcement confirmed Thursday that the suspect — Juan Manual Flores Del Toro — was in the U.S. illegally, and had entered the country through a port of entry in Laredo, Texas, MyNorthwest.com reports.
Deputies were called to a report of a road rage incident. They pursued a suspect into the city of Kittitas.
Investigators said when the vehicle stopped, the suspect got out and exchanged gunfire with a Kittitas County sheriff's deputy and a Kittitas police officer. Deputy Ryan Thompson was mortally wounded. Kittitas officer Benito Chavez was wounded. The suspect was killed.