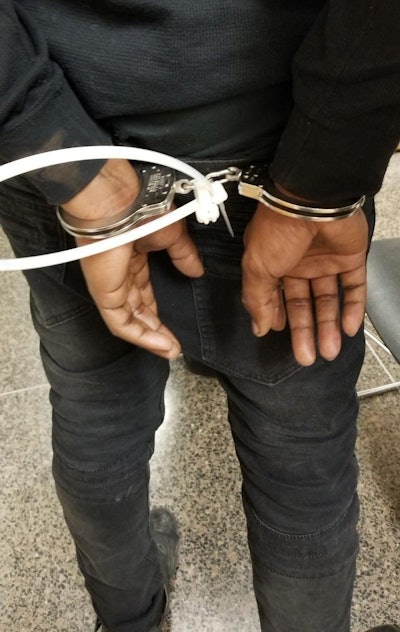 The man accused of killing 23-year-old Chicago police officer John Rivera reportedly told police that he targeted the man because he was of Hispanic heritage.
According to ABC News, 24-year-old Menelik Jackson and another suspect—whom police are still seeking—were involved in a dispute with a group of Hispanic men earlier in the evening.
Eddie Johnson—the superintendent of the Chicago Police Department—said at a news conference Monday that Jackson went to get a gun, and murdered "the first Hispanic man that he came in contact with."
Rivera was leaving a club with another off-duty officer and several friends at the time of the shooting. Three suspects approached their car and one suspect fired multiple rounds into the car.
"When shots were fired, Rivera leaned over and shielded his girlfriend with his body from the gunfire," Chicago Police Department spokesman Anthony Guglielmi said on Twitter.
Guglielmi added that arresting officers used Officer Rivera's handcuffs to place Jackson into custody.