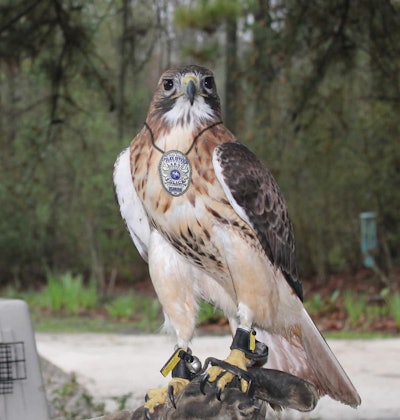 The first day of April brings all manner of pranks, jokes, and hoaxes both on and offline, but the Largo (FL) Police Department pulled off something of a masterpiece when it announced on its Facebook page that it would be looking into using birds of prey as substitutes for small police drones.
The department said in its post, "Always innovative, the Largo Police are exploring the use of falcons and hawks as a substitute for aerial drones. Trained police falconers will deploy the birds of prey, carrying video cameras, for surveillance at critical incidents, missing persons, and any mission where air support with a low carbon footprint would assist officers. Since birds are a normal part of the environment, they will be extremely stealthy. Much like a K-9 dog, the police raptors will live with their handlers. We believe this highly sustainable program will benefit the citizens of Largo."
Some Facebook users took the bait, but others saw through the ruse, saying, "Guess what day it is?" and "Ya'll had me for a second."