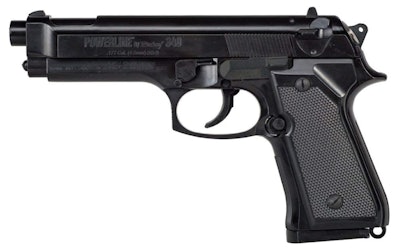 A man wielding a realistic looking BB gun was shot along a major street during a confrontation with Anchorage police officers Monday evening and died of his injuries, police report.
Police received calls around 5:43 p.m. describing a man in a black puffy jacket who was waving around a black gun, Anchorage police chief Justin Doll said in a Monday night news conference.
Three patrol cars arrived, Doll said. The man walked southbound toward the officers, and continued to walk toward them after officers told him to stop, according to Doll.
He then pulled a BB gun that looked "like a real pistol" from his waistband and pointed it toward officers, Doll said.
That was when officers fired on the man multiple times, Doll said. The man was mortally wounded by the officers' shots.
No officers were injured in the incident, the Anchorage Daily News reports.