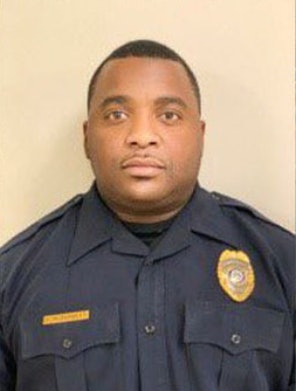 An officer with the Union City (GA) Police Department was shot multiple times in a gun battle with an armed suspect and was in recovery after undergoing surgery on Monday night.
Union City police said Tuesday that the officer, who has now been identified as Officer Jerome Turner Jr., was shot multiples times Monday after responding to a home along Highpoint Road. Turner will have another surgery on his knee, police said, reports WSB-TV. His recovery is nothing short of a miracle, according to Union City Mayor Vince Williams.
The specific circumstances of the incident have not yet been released, but it is known that the gunman—identified as 19-year-old Veltavious Griggs—was pronounced dead at the scene.
The agency said on Facebook, "The Command Staff and officers of the Union City Police Department would like to extend a heartfelt thanks to everyone for their prayers and concern. The injured officer has come through surgery and is in recovery and, according to the surgeons, everything went well. Please continue to pray for the officer and his family and, once again, thanks."
This is the 27th reported shooting of a police officer in Georgia so far in 2019.