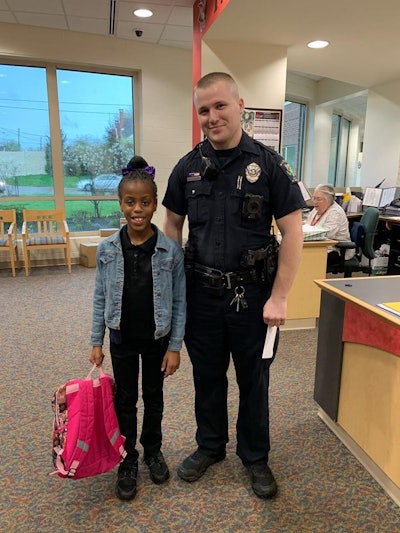 An officer with the Mount Healthy (OH) Police Department escorted a little girl to school for the annual Father/Student day on Friday because the child's dad had recently been deployed for duty with the United States Army.
The child's teacher had reportedly notified the department of the need for the girl to have an escort, and Officer Raymond Seehousen—a Mount Healthy Officer and Army Reserve member—eagerly stepped up to accompany the second-grade student to class.
The agency said on Facebook, "Unfortunately, we sometimes forget about the family sacrifices our service members have to make."
The agency said that they pray for the girl's dad.
"We all pray for your Dad's speedy return and God's protection for all the brave men and women serving our county," the agency said. "My thanks to Officer Seehousen for his willingness to help."