A 17-year-old Denver-area girl says a Colorado State Patrol Trooper saved her from death in a fiery crash along I-70 last Thursday.
The teen just narrowly avoiding being hit by the semi—that killed four people.
Isabel Witter's car broke down last Thursday, right under the bridge on eastbound I-70.
By complete chance, CSP trooper Joshua Furman was just several cars behind her.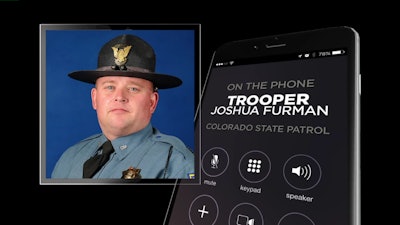 "He pulled up and asked me to put my car in neutral and pushed me into the shoulder behind where the mattress semi truck was," Witter recalled.
Another truck barreled into the scene. "I heard it hit the cars and then saw all the fire, and heard the explosion. I was still on the phone with my mom, who thought she was listening to her daughter die," Witter told FOX31.
Trooper Furman feared the worst, too, unsure whether Witter had survived the fiery wreck.
On Saturday, he got his answer from Witter herself.
"Actually hearing from her—that's a pretty big rarity in my line of work hearing that she was okay. I don't know how to explain those emotions."