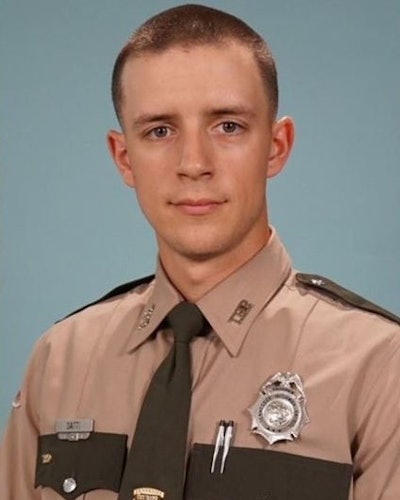 A Tennessee Highway Patrol trooper died in a traffic collision in Madison County Monday afternoon.
According to WREG-TV, 24-year-old Trooper Matthew Gatti was responding to a report of a car fire when he lost control of his patrol vehicle and collided with a tractor-trailer truck.
He was pronounced dead at the scene.
He had served with the Tennessee Highway Patrol for just under one year.