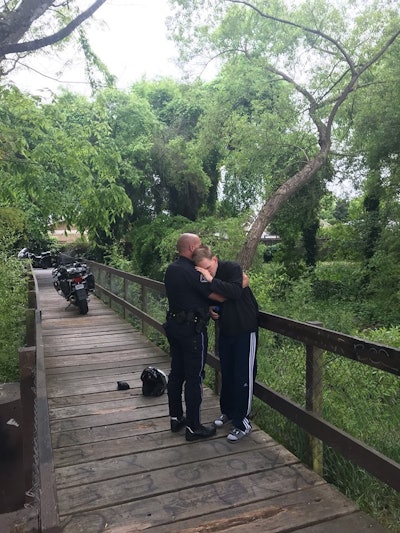 An officer with the Rohnert Park (CA) Police Department is seen in a touching photo giving comfort to an autistic man who had gone missing late last week.
The agency posted an image of the embrace on Facebook, with the caption, "Motor Officer Justin Thompson is really feeling the love today after locating a missing resident on the creek path."
The man had gone missing and Officer Thompson—who knows the man—followed his instincts to look for him at the creek path.
Autistic subjects who go missing are frequently located near bodies of water.