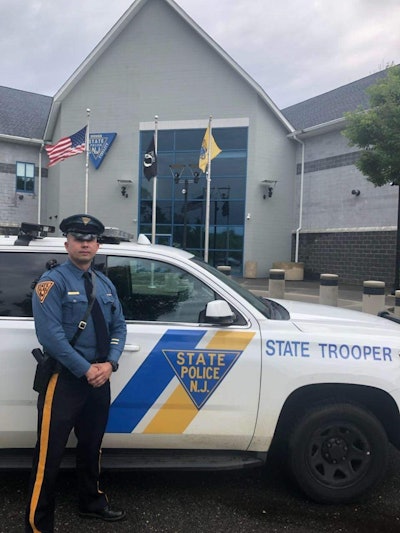 A New Jersey State trooper who was working traffic detail at a construction site on the New Jersey Turnpike saw two workers electrocuted at the job site and revived one of the men by performing CPR.
The agency posted to Facebook on Friday details of the incident which occurred earlier in the week.
The post said, "On Monday, May 20, at 1:27 p.m., Trooper Piotr Augustyn was working at a traffic post northbound on the Parkway at entrance ramp 109 when he observed two construction workers sustain injuries while feeding an electrical line. He immediately exited his troop and discovered that they had been electrocuted and were laying on the ground unconscious."
The post explained further that Augustyn made sure both men were clear from the live wires and immediately began to perform CPR on one of the men. After several minutes of CPR, he was able to resuscitate him, while the other victim—a 32-year-old man—regained consciousness on his own.
The post concluded, "Augustyn did not hesitate to risk his well-being to assist the victims, and his decisive actions undoubtedly saved two lives."