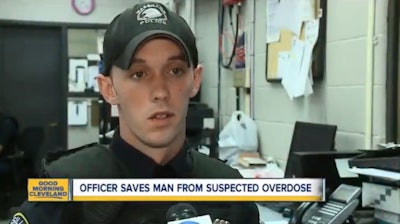 An officer with the Massillon (OH) Police Department is being heralded for saving six teens from a flooded storm drain, and then later in the day saving the life of a man who might have otherwise died from drug overdose.
According to ABC News, Officer Aaron Franklin freed the teens trapped in a storm drain being filled with rushing waters form a local creek.
A short time later, he came upon an unconscious man who had crashed his truck into two cars; the officer administered Narcan and then performed CPR.