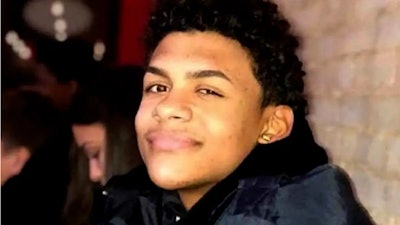 Five gang members were convicted of first-degree murder Friday for killing a 15-year-old aspiring New York Police Department officer on the night of June 20, 2018.
A Bronx jury deliberated for just eight hours over two days before convicting the five alleged members of the Los Sures set within the Trinitarios gang for first-degree murder, second-degree murder, conspiracy, and gang assault. The verdict came just six days before the first anniversary of Lesandro "Junior" Guzman-Feliz's savage slaying in a mistaken identity killing, reports the New York Daily News.
All face life without parole for dragging the teen from a Bronx bodega and fatally stabbing him with a machete and knives as he begged for mercy. The killers were looking to exact payback on a rival gang when they wrongly went after Guzman-Feliz, who was a member of the NYPD's Explorers program and hoped to become a police detective.
"I'm not going to have my son back, but those killers, those murderers, they're not going to be outside killing other kids," said Leandra Feliz. "My son was a good kid, he was only 15 years old ... He was a really good kid. He'd never been in any trouble in his life until those kids murdered (him)."
The first-degree murder conviction meant the jury determined that Junior was tortured before his tormentors finally killed him.
Sentencing was set for July 16, with Junior's older brother Manny Ortiz hopeful that all five will receive the maximum jail terms.