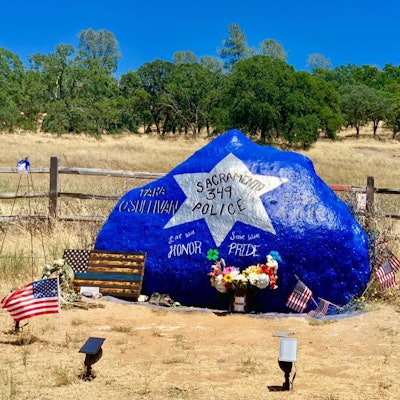 Two large rocks beside a freeway in California's Central Valley, which were painted in memory of slain Sacramento Officer Tara O'Sullivan, were defaced by vandals over the weekend.
According to Fox News, O'Sullivan's memorial was painted over with the messages, "RIP Stephon Clark," "Blue Lives Don't Exist," and a symbol believed to be associated with the Antifa movement.
Since the vandalism was discovered, members of the community have stopped by to paint over the graffiti in an effort to restore the memorial.