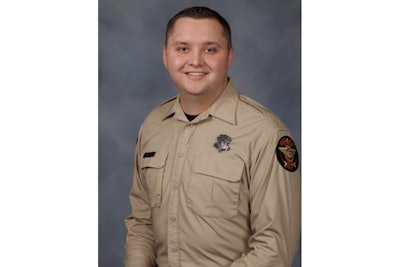 A deputy with the Hall County Sheriff's Office was shot and killed in a confrontation with a burglary suspect on Sunday morning.
According to WSOC-TV, Deputy Sheriff Nicolas Dixon was attempting to arrest a suspect who fled on foot after the vehicle he was in crashed.
The suspect opened fire on Deputy Dixon, who then returned fire. Dixon was fatally struck and the suspect was wounded.
Deputy Dixon is survived by his wife and two sons.