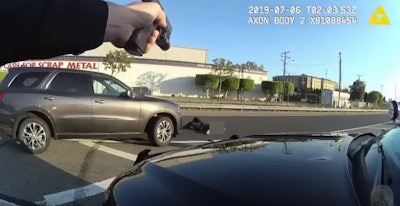 The Fullerton (CA) Police Department has released a critical incident briefing—including relevant body-worn camera footage—of the officer-involved shooting that left a 17-year-old teenage girl dead on July 5.
The department produced and released a video debrief on YouTube.
In the incident, the teen rammed the officer's car with her SUV, then exited the vehicle holding a replica pistol closely resembling a Bereta 92F, police say.
The officer opened fire, striking the young woman—identified as Hannah Williams.
The officer then called EMS and applied medical care until paramedics arrived.
Fullerton Police Chief Bob Dunn said police are in the preliminary phases of the investigation, and that police are making no conclusions as to whether the officer acted in accordance with department policies or the law.