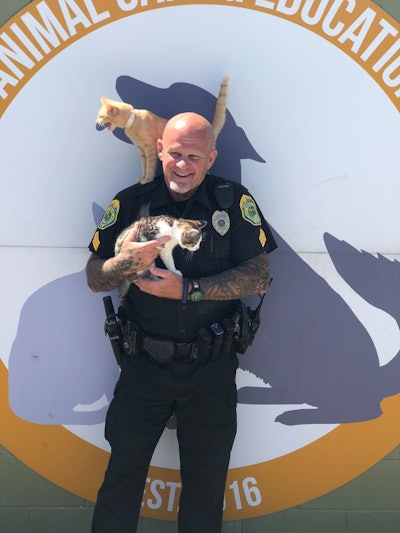 The Muncie Police Department earlier this month announced that the agency would waive parking ticket fees if individuals instead donated money and / or pet supplies to a local animal shelter that presently has more than 350 adoptable cats.
The agency posted on Facebook, "Today a couple of our officers got a tour of Muncie Animal Care & Services. Did you know that they currently have over 350 cats? You can adopt a cat for just $10! On Monday, our department will be going Facebook Live at their facility to talk about a partnership between the Muncie PD and Muncie Animal Care & Services.
The post continued, "Pictured below is Sergeant Mace. Did you know that Sergeant Mace loves cats? He quickly volunteered to hold (or attempt to hold) these two cats."