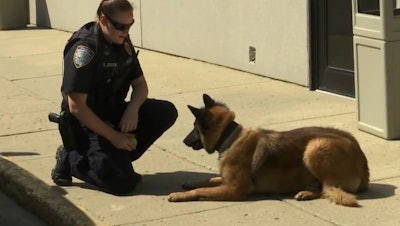 Officers with the Minot Police Department this week welcomed a brand new K-9 to the ranks.
According to KX News, K-9 Caspian is a two-year-old from Hungary trained in tracking people and detecting explosives.
K-9 Caspian will be partnered with senior patrol officer Taylor Jensen.
K-9 Caspian joins K-9 Mace and K-9 Lois.