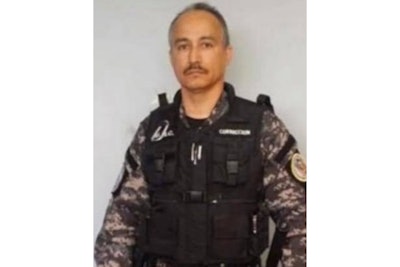 Puerto Rico Correctional Officer Pedro Rodríguez-Mateo, 44, succumbed to head injuries sustained the previous day when he was attacked by an inmate at the Ponce Maximum Security Facility, reports ODMP.org.
Officer Rodríguez-Mateo of the Puerto Rico Department of Corrections and Rehabilitation was supervising inmate visitation Wednesday when he observed a visitor pass an item to an inmate. He had the inmate removed from the visitation area so he could be searched. During the search, the inmate reportedly attacked Officer Rodríguez-Mateo and disarmed him of his baton. The inmate, who was serving a 71-year sentence for a triple murder, struck the officer several times, causing him to suffer a skull fracture.
The inmate was subdued and remains in custody and was charged with first-degree murder of a correctional officer.
Officer Rodríguez-Mateo was transported to a local hospital where he succumbed to his injuries the following day. He is survived by his wife and child.