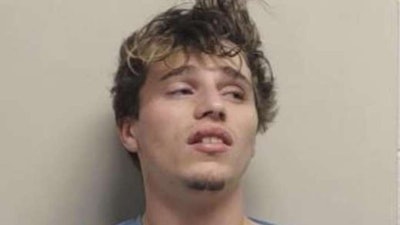 A Utah man is facing a list of charges after he allegedly got into a fight with a Saratoga Springs, UT, police officer... while wearing only a "man thong," according to the probable cause statement obtained by KUTV.
Police were dispatched after a call came in Monday night about a male in a "man thong walking down the middle of the road with a sign around his neck," the court documents state.
An officer was able to track the man, later identified as 27-year-old Wesley Alexander Sayer, to the parking lot of Eagle Park in Saratoga Springs.
The officer confronted Sayer and a fight ensued after a short foot pursuit, police report.
Police say Sayer ran again, and that's when police successfully deployed a Taser and took the man into custody.
It's unclear why Sayer was wearing only a "man thong," or what the sign he had around his neck said.