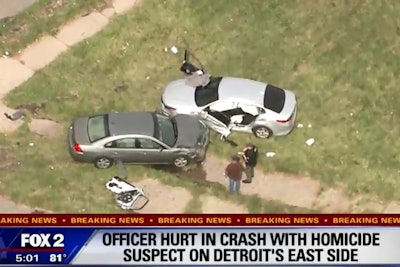 An officer with the Detroit Police Department reportedly suffered a dislocated shoulder when his vehicle was struck by another car on Tuesday afternoon.
According to Fox News, the driver of the other vehicle—a homicide suspect—attempted to flee the scene but was arrested by other officers.
The officer—whose name has not yet been released—was transported to a nearby hospital for treatment.