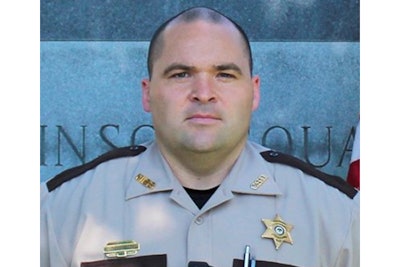 A deputy with the Chickasaw County (MS) Sheriff's Department has died following a crash.
According to the Clarion Ledger, Chickasaw County Sheriff James Meyers confirmed on Wednesday that Deputy Jeremy Voyles died from injuries sustained in a single-vehicle rollover crash on Tuesday evening.
Voyles was on duty and traveling with a state narcotics agent when the crash occurred.
He was transported via helicopter to a nearby hospital where he was later pronounced dead.
He is survived by his wife and two children.
The identity and condition of the other officer has not been released.