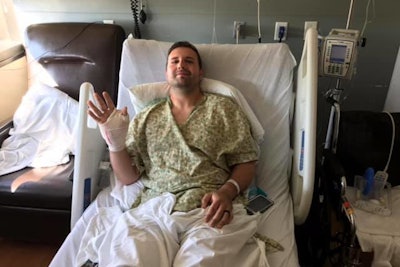 Three days after a shooting rampage took the lives of seven victims and injured at least 25, the Odessa, TX, police officer wounded in the incident was released from the hospital today.
According to Time, the suspect wounded officers from three different agencies––the Odessa Police Department and Midland Police Department, and a trooper from the Texas Department of Public Safety.
A post on the Odessa (TX) Police Department's Facebook page said, "Corporal (James) Santana was released this afternoon…. The Odessa Police Department would like to thank the public for all of their support and extend condolences to all other victims affected by this tragic event."