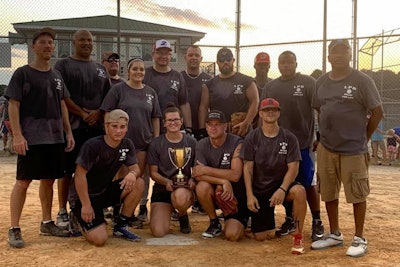 Deputies with the Scotland County (NC) Sheriff's Office faced off against the Laurinburg (NC) Police Department for the first ever "Swinging for a Cure" softball game, aimed at raising money for cancer research.
According to the Laurinburg Exchange, funds were raised through admission, concessions, and donations. The total sum was not disclosed.
The police department came home with the inaugural trophy, plating 22 runs to the Sheriff's Office's seven.
The agencies aim to make this an annual event.