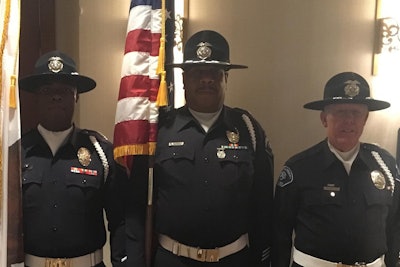 An off-duty reserve officer with the Buena Park (CA) Police Department was killed in a vehicle collision in the city of Corona.
According to the Daily Bulletin, 58-year-old Arthur Brice crashed into the rear end of a disabled tractor trailer truck in one of the driving lanes of a Southern California freeway early Saturday morning.
The Buena Park Police Department said on Facebook, "Today, our department mourns the loss of Officer Art Brice. Officer Brice gave the city and citizens of Buena Park 11 years of dedicated service, as one of our reserve officers. Officer Brice had been assigned to our Gang Unit and patrol. Officer Brice also served as a member of our Color Guard."
The post continued, "Officer Brice will be remembered as a genuine, caring, and uplifting presence, always ready to lend a hand or an ear. One of his favorite topics of discussion has been his 8 month old granddaughter. Please keep Officer Brice's family in your prayers. We thank the community and allied agencies who have reached out and offered support."