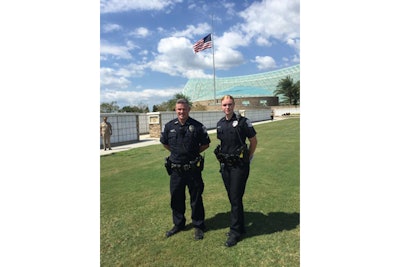 Officers with the Sarasota (FL) Police Department plan to attend the funeral of a military veteran who had no immediate family to be present at the ceremony.
Edward K. Pearson passed away Aug. 31. He was 80 years old.
The agency posted to its Facebook page, "We appreciate everyone who has tagged us, private messaged us & reached out via social media to let us know about this! We're planning to have Officers in attendance tomorrow."
Last week, two SPD officers joined the community at the Sarasota National Cemetery as 12 Veterans were laid to rest after their remains were unclaimed.
Following that event, the agency posted images of that with the caption, "‪We're humbled to be able to give one final goodbye to people who gave so much for our country."