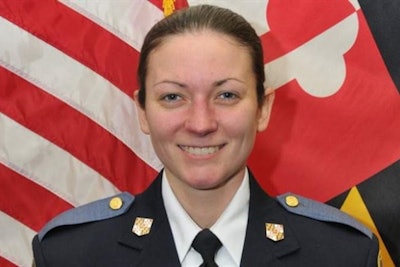 A Maryland teenager who was convicted of felony murder in the May 2018 killing of Baltimore County police Officer Amy Caprio has been sentenced to 30 years in prison. He is the fourth teen to be sentenced in the case.
According to the Star-Tribune, earlier this month, a judge handed down life sentences with all but 30 years suspended to another 17-year-old and a 19-year-old convicted of felony murder.
---
Related: Jury Indicts Teens Charged in Maryland Officer's Killing
---
In the incident, 17-year-old Dawnta Harris was behind the wheel of a stolen vehicle that struck and killed Caprio.
Harris was tried as an adult and was convicted of felony murder.