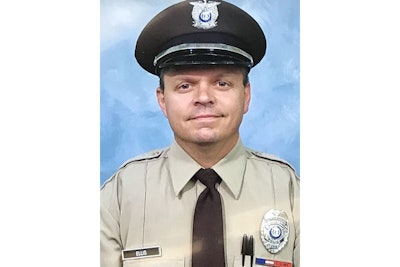 An off-duty officer with the St. Louis County (MO) Police Department was one of two people killed in a head-on vehicle collision Thursday night.
According to the St. Louis Post-Dispatch, Officer James "Mitch" Ellis, 49, had just gotten off work and was heading home to his family in Illinois when an oncoming vehicle attempted to pass a truck on a two-lane highway and crashed into the vehicle he was driving.
Ellis was transported to a nearby hospital where he succumbed to his injuries.
A passenger in the car that hit Ellis' car also died. She is identified as 24-year-old Ariah Claybrone. The driver of the other vehicle was transported to a nearby hospital in serious condition.
Officer Ellis was an eight-year veteran of the agency. He is survived by his wife, five children, his parents, and a brother.