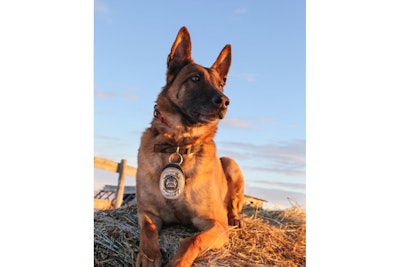 The Calgary Police Service is mourning the death of one of its retired K-9s after the dog passed away on Monday evening.
The agency posted to Facebook that due to her extremely social personality, K-9 Sarka attended many PR events on behalf of the CPS Canine Unit.
"She loved taking advantage of every opportunity to meet new people, and would always roll onto her back at one's feet looking for a belly scratch," the post said.
The agency said also that K-9 Sarka was responsible for conducting sanitizations in and around the Calgary area for many important major events.
Sarka retired in April 2017 and remained with Sgt. Williams and his family, where she was spoiled by the entire family. She enjoyed many days playing fetch with her 'kong' toy and going for walks through the neighborhood.
Sarka was two months short of her 13th birthday.