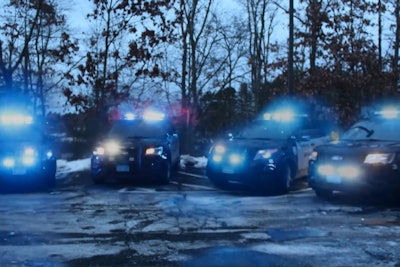 The Stow (MA) Police Department posted a video to Facebook last week that has garnered more than 2.6 million views and 25,000 shares.
In the video—created by a 15-year-old who wanted to do something nice for the local police department—four squad cars illuminate their emergency lights in perfect synchronicity to a performance of "Carol of the Bells" by the Trans-Siberian Orchestra.
The teen captured still photos and videos of each of the four different cruisers while their lights were activated and edited the video together, adding the music in a complex video edit.
Reaction to the post was wildly positive.
One citizen said, "Kudos to the Stowe PD, and to the young man with great talent, who took some time to spread a little Christmas joy! It's obvious the world needs more of it! Blessings!"
Another said, "Totally amazing! Thank you to the officers for their service and to the people who helped make this!"