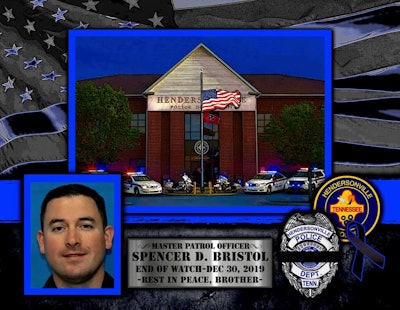 A foundation named for Stephen Siller—a fallen 9/11 firefighter—has pledged to pay off the mortgage of Officer Spencer Bristol of the Hendersonville (TN) Police Department, who was fatally struck by a vehicle while engaged in a foot pursuit of a suspect in late December.
According to News Channel 5, the donation to Bristol's family—his wife and young daughter—comes from the Tunnel to Towers Foundation's Fallen First Responder Home Program supports the families of first responders killed in the line of duty.
Since 2015, more than 40 families have received a mortgage-free home from the First Responder Home Program.