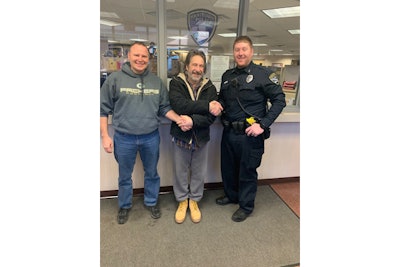 An off-duty officer with the Manitowoc (WI) Police Department is being credited with helping to save the life of a man who was slumped over in his car in the middle of an intersection in late December.
The agency recently posted on Facebook a picture of the man shaking the hands of Officers Alex Nebel and Rob Weyer, who was on duty at the time of the incident and helped Nabel revive the unresponsive driver.
When Nabel first observed the man in distress, he placed the car into park and began to deliver life-saving aid. Officer Weyer arrived at the scene and deployed an AED.
The man—identified only as "Dennis"—was recently released from the hospital and paid a visit to the department to thank the officers for saving his life.