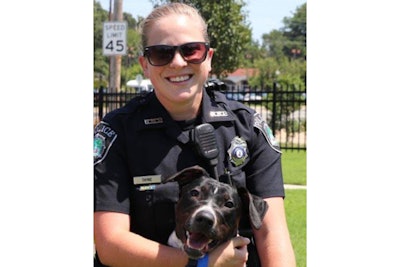 An officer with the Newport News (VA) Police Department was dragged by a vehicle driven by a suspect attempting to flee a traffic stop on Thursday evening, police report.
According to CBS News, Officer Katie Thyne was transported to a nearby hospital where she later died from her injuries.
The suspect vehicle fled the scene but crashed shortly thereafter. Police were then able to arrest the driver, whose identity has also not yet been released.
Thyne is the 12th person in the department's history to be killed in the line of duty.
Officer Thyne served with the Newport News Police Department for approximately one year and had previously served with the United States Navy.
Officer Thyne is survived by her two-year-old daughter.